"The Kerala Story": A Tale of Manipulation and Brainwashing of Women into ISIS
"The Kerala Story" released in 2023 is an Indian film directed by Sudipto Sen and produced by Vipul Amrutlal Shah. Starring Adah Sharma, Yogita Bihani, Sonia Balani, and Siddhi Idnani. The plot follows the story of a group of women from Kerala who are converted to Islam and manipulated to join the Islamic State of Iraq and Syria( ISIS). The film is said on the conspiracy proposition of "love jihad",and claims that thousands of women from Kerala are being converted to Islam and signed or send into ISIS.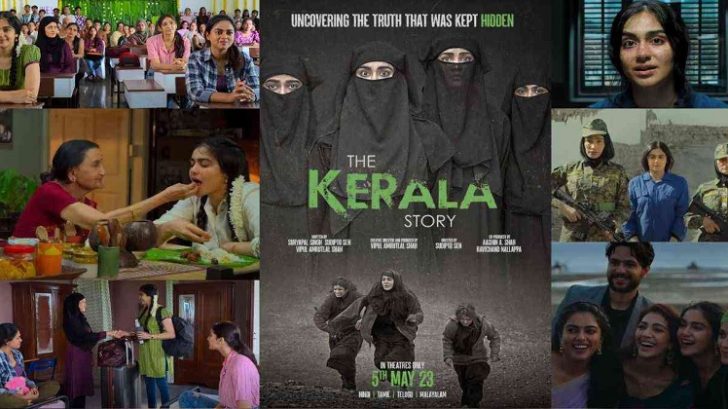 "The Kerala Story": A Controversial Film That Sparked Outrage and Criticism in India
The Kerala Story has been criticized and protested by many people who characterized it as propaganda and not based on real facts as claimed by the movie.It has faced drive- reverse with declinations by theatres for screening in multiples states, several legal cases and objections are been continously raised in many parts of the country Republic of India. The Kerala Story is in great highlight and has become one of the major topics of disccussion among peoples of all age groups.
'The Kerala Story': Story
The Kerala Story revolves around Shalini Unnikrishnan, a nursing student sharing her harrowing journey. She tells how she wanted to become a nurse, but was influenced by religious extremists, brainwashed and manipulated and turned into an ISIS terrorist and how she went onto way to Syria. She talks about the difficult experiences she and some of her friends faced at the hands of these extremists. She now recounts her story from an Afghanistan prison and depicts all the experiences she and her friends faced.