We all know that Taj Mahal is a logo and symbol of love, built by Emperor Shah Jahan for his most beloved queen who died giving birth to their 14th child in 1631.But what was the founding seed that laid such a beautiful architecture. Yeah! some people state that it is Black Taj Mahal of Buhranpur also known Kala Taj Mahal of Buhranpur and following the same when we researched over it we found many facts that could might be the most possible reason behind the building of Taj Mahal.
Black Taj Mahal or Kala Taj Mahal, Buhranpur is the miniature version of Taj Mahal, Agra .
Black Taj Mahal, which most Indian too could not identify on map is a beautiful monument shaped like the Taj of Agra, but is built on a much smaller scale.
It is a tomb of Shahnawaz Khan who was the son of Abdur Rahim Khan-e-Khana (Rahim, was one of the 9 gems of Emperor Akbar court).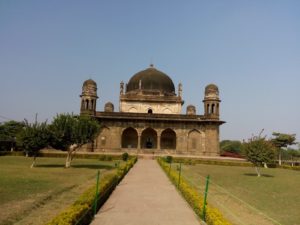 7 Facts from which Shah Jahan might be inspired to built Taj Mahal
"Black Taj Mahal" or "Kala Taj Mahal" is made up of local black stones and was built during 1622-1623.
There is a big dome atop it and basically it is built as a squared shaped structure, but much smaller than Taj Mahal of Agra.
The walls and the dome had beautiful painting all around from inside.
The ceiling too reflect back a combination of Islamic & Persian architecture, decorated with various art works.
Squared in shape with a central dome, it has hexagonal minarets on the four corners with arched verandas running all round it, same design we find in Taj, Agra.
It stands in a well maintained garden with green grass and colourful shrubs, probabily this must be the idea of building Mehtab Bagh around the Taj(Agra).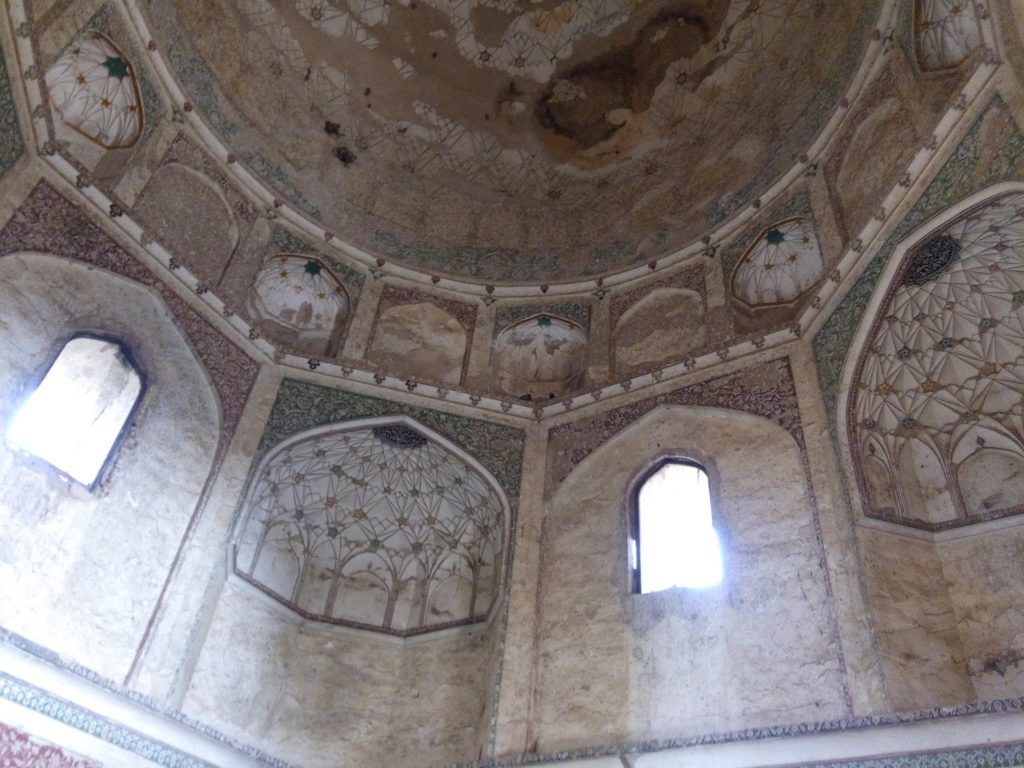 There are two cenotaph (probabily one of the Shahnawaz Khan and other one of someone related to him) in the tomb but the actual grave is below the mausoleum. The same concept can be seen in Taj Mahal of Agra the cenotaph of Shah Jahan & Mumtaz are kept in the middle of the mausoleum while the actual graves are below it.
Also Read With Us: